You need fun corporate event entertainment, and I can help!
Invite me to draw caricatures of your attendees!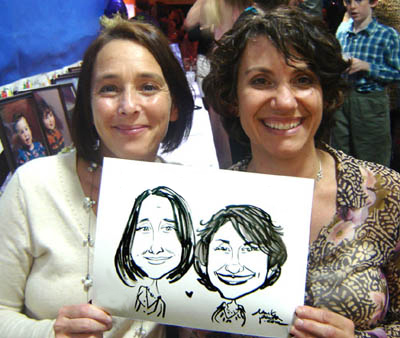 "Your presence at our company event was a total success!" – General Electric
When you book me to draw caricatures at your corporate event, you can expect:
A traffic stopper at your trade show booth.
Smiles and laughter at your conference, meeting or retreat.
Take-home mementos for your attendees and sales prospects.
Your company logo printed on my drawing paper.
I have years of experience drawing at events for companies like Google, Centene Corporation, and Celebrity Cruises.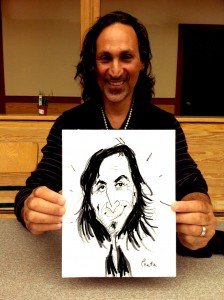 My drawings are guaranteed to lighten the atmosphere at:
trade shows, conferences & conventions
retreats and meetings
special events
I'm based in the Boston area, but I'm available for travel to U.S. and international events.
Just provide my seating, and I'll do the rest!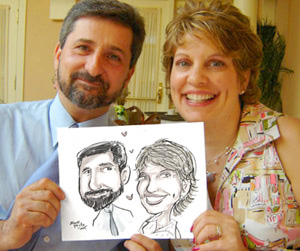 Why fly ME to your event?
Because not all caricaturists are created equal!
With me you get…
Experience: 20 years in the event business representing top companies in the US.
Fast drawings that capture strong likenesses (often flattering!)
Professional demeanor and a friendly attitude
And if you expect a HUGE crowd that requires more artists, don't worry, I'll handle it for you. I'm very selective and only choose the best, most professional caricature artists in Boston and around the country.
My job is to make you – and your guests – look good! (okay, and maybe just a little bit silly, but that's part of the fun, right?)
Don't wait – book me today! (But first read what these companies have to say!)